If you are interested in a puppy,  please fill out a "Puppy Questionnaire " on this website.  
Included—-tails docked, dew claws removed, ears cropped, microchipped, and vaccinations. 
All dogs that are bred are health tested.  To view testing, go to individual dog's page, and click on their registered name in blue.  That is a link to their Dobequest (DPCA database) profile, which includes health statistics.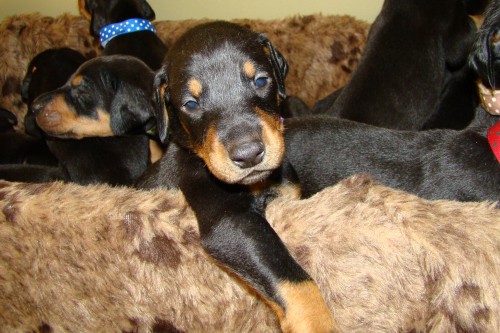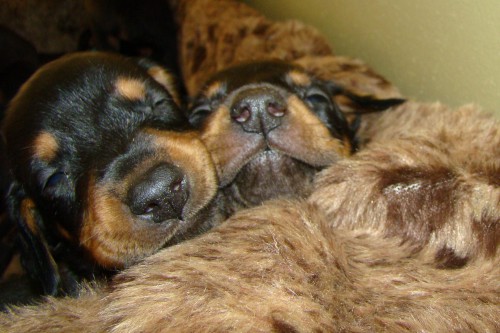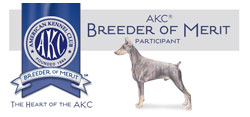 We follow the Doberman Pinscher Club of America's code of ethics. For more information visit the DPCA at www.dpca.org